Dermatological Safe Washing Liquids
We understand (from personal experience) the treatment of skin conditions such as Eczema can be hindered by the use of household products, such as detergents required to wash clothing. It is both frustrating and upsetting to have undergone treatment only to find the washing powder or liquid used, can be part of the problem.

In trying to address this and to help you get the most out of your Skinnies and your families clothing we spent 18 months working extremely hard to develop a Washing Liquid, manufactured in the UK that is both dermatologically safe and yet provide you a great wash.

Please note our laundry is designed to be as safe and natural as possible, there are no chemical scents or fragrances. Your washing will smell of wet washing, but it will be CLEAN AND SAFE.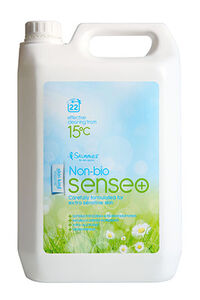 ---
Showing 1 to 3 of 3 (1 Pages)