Dermasock/therapeutic sock

What makes our sock so special? Our approach was to collaborate with clinical experts in diabetes and wound care, let the experts tell us what is needed to create a blueprint of the perfect diabetic sock.

Key features are:

Completely Seamless
None Compressive
Hypo-Allergenic
Anti-Microbial
None Pilling
Crease Resistant
Thermodynamically Efficient
Impact Protection
Available on prescription
What this means is no compressive restriction to blood flow, Sole padding helping reduce impact damage if you suffer from peripheral neuropathy. Anti-Microbial protects the skin from bacteria and risk of infection. Some companies offer seamless socks which are not seamless in the toe area, this is a critical area of the foot and a seam can cause pressure ulcers, our are completely seamless, no stitching anywhere, it also makes them extremely comfortable.

Pilling is a defect of textiles caused by wear and is small balls forming on the surface of the material. These can damage the skin through pressure, potentially causing ulcers if undetected. Our socks are pilling resistant. Creases also can cause ulcers and damage the skin, the structure of our socks make it difficult for creases to form, protecting the skin.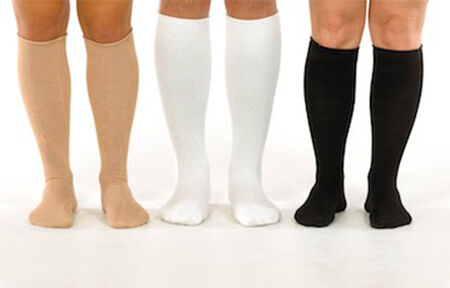 ---